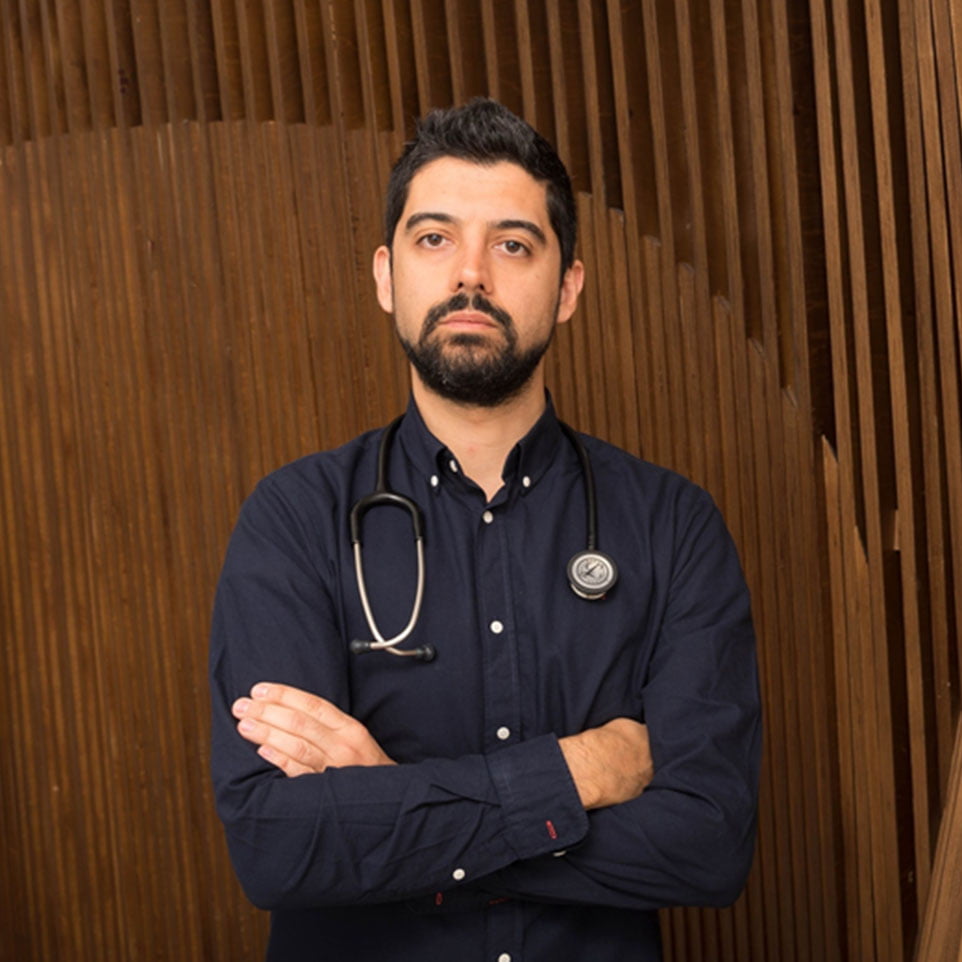 Nikos Koinakis
Cardiologist at Home
- Nikos Koinakis is a Cardiologist and operates privately within the Medicus polyclinic in Glyfada and also provides his medical services at home in the wider area of Attica.
He is a graduate of the Department of Biology and the Medical School of the University of Crete. He specialized in Cardiology at the General Hospital Asclepion of Voula and in the context of his specialty he was trained in Pediatric Cardiology at the Children's Hospital "Aghia Sophia".
He was retrained in Newer Ultrasound Techniques (stress echo, transesophageal ultrasound). He is experienced in performing diagnostic tests such as electrocardiogram, heart and ascending aorta triplex, stress test, rhythm holter, pressure holter.
Finally, he has received training certificates from the Institute for the Study and Training in Thrombosis and Anti-Thrombotic Treatment and from the Hellenic Society of Lipidology, Atherosclerosis and Vascular Disease.
EDUCATION
Bachelor of Medicine, Medical School, University of Crete, 2006-2012
Bachelor of Biology, Biology, University of Crete, 2000-2005
WORK EXPERIENCE
Cardiologist, Glyfada (within Medicus Polyclinic), 2019 to date
Resident in Cardiology, Cardiology, Asclepion Hospital of Voula, 2015-2019
Resident in Pathology, Pathology, General Hospital of Lemnos, 2012-2015
PARTNERS
Kyriakos Katsianos, Interventional Cardiologist 6977778852
Vavouris Emmanuel, Electrophysiologist 6948786409
Fotios Mitropoulos, Cardiac Surgeon 6947430145
Koulis Fragiskos, Pathologist 6946583259
Πειρουνάκη Ελευθερία, Ενδοκρινολόγος 2114110548
Tasios Nikolaos, Orthopedist 6947771047
Lepidas Dimitrios, Urologist 6972772912
Petropoulou Vasiliki, Pulmonologist 6975907014
Katsibardi Katerina, Pediatrician 6948185823
Attilakos Achilleas, Pediatrician 6972891212